Dr. Levinson Has Provided
A Full Range of Modern Vision Correction Services
Richard A. Levinson, M.D.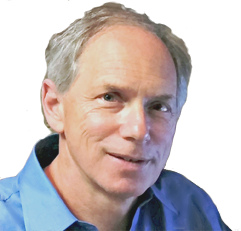 Welcome to my website. I am a Board Certified Ophthalmologist and Laser Vision Correction and Cataract Surgeon in Private Practice in Denver, CO. My goal is to introduce you to my practice and to provide you with information about Laser Vision Correction  (LASIK and PRK facts) and Cataract Surgery.  If you are interested, I would suggest that you to read the section in this website on How to Select Your LASIK and PRK Surgeon.
My Training and Professional Career
I graduated from the University of Colorado School of Engineering in 1971, received my Doctor of Medicine (M.D.) Degree from the University of Colorado School of Medicine in 1975, completed my residency training in Ophthalmology at the University of Colorado Medical Center in 1979 and was Board Certified by the American Board of Ophthalmology in 1980.  I have been in Private Practice in Denver since 1979 and have performed thousands of Laser Vision Correction procedures since Laser Vision Correction was FDA approved in 1995.  My office is located at Rose Medical Center in Denver, and I encourage you to call my office or schedule a free LASIK consultation.
Our staff and I bring the latest breakthroughs in safe and effective medical and surgical eye care.
I successfully started my Ophthalmology practice in 1979 with an uncompromising commitment to compassion, understanding and complete patient care. My practice philosophy is simple; provide state-of-the-art technical expertise, be kind to my patients and my medical and surgical staff, and keep my fees reasonable. By following this philosophy, I've built, and I continue to maintain, one of the largest solo Ophthalmology practices in Denver. In addition to offering Laser Vision Correction, we also offer cataract surgery and as well as routine medical eye care.
My on-going commitment is to create an environment for my patients that is both kind and caring, while providing the most advanced technology available in medical and surgical eye care.
My staff and I bring the latest breakthroughs in safe and effective medical and surgical eye care, offering complete eye care services. With over 35 years experience as an Eye Surgeon, and as one of the initial Eye Surgeons in Denver to perform PRK and LASIK, I bring you the most advanced safe and effective eye surgical procedures available today. I am privileged to offer Laser Vision Correction, a powerful tool to significantly decrease your dependence on contact lenses and glasses. I also offer cataract surgery, treatment for glaucoma, routine eye exams, glasses and contact lenses, and treatment of medical eye problems including dry eyes.
I take great pride in working with an extremely experienced, competent, caring and friendly staff. I have one of the most experienced technical support staffs of any Ophthalmic practice in Denver. My three ophthalmic assistants each have over 25 years experience as Ophthalmic Physician Assistants. My two Laser Vision Coordinators have each have over 15 years experience and my Cataract Surgical Coordinator has over 20 years experience. My staff is extremely competent, and likable. Our goal as a staff is to actually be nice to our patients. We're not perfect, but we do a pretty good job.
My practice is based on informing the patient about their diagnosis and the options available to them. I have four certified Ophthalmic Assistants and two Laser Vision Coordinators on my staff. We all are available to discuss your specific medical concerns and to provide answers to any questions you may have.
Image Optics-a full service, on-site Optical Shop featuring ultrathin lenses, eyeglass frames (including designers such as Calvin Klein & DKNY, competitively priced) and a complete line of accessories including sunglasses and reading glasses. We have a lab on site and can make single-vision glasses in minutes and bifocals within 24 hours, in most cases.
Free Covered Parking is available in the Rose Medical Center parking garage.  If you prefer Valet parking just remember to ask us for a validation sticker to reduce your rate.
1949 Born in Denver, CO, Rose Medical Center
1964-1967 East High School, Denver,CO
1967-1971 University of Colorado, Boulder,CO – Bachelor of Science, Engineering
1971-1975 University of Colorado Medical Center, Denver, CO – Doctor of Medicine (M.D.)
1975-1976 Michael Reese Hospital, Chicago, IL – Internship Pediatrics
1976-1979 University of CO Medical Center, Denver, CO – Residency training in Ophthalmology
1978-1979 Chief Resident University of CO Medical Center Department of Ophthalmology
Private Practice Denver 1979-Present
1980 American Board of Ophthalmology Board Certified
Professional Affiliations
American Academy of Ophthalmology
American Society of Cataract & Refractive Surgeons
1949 Born in Denver, CO, Rose Medical Center
1964-1967 East High School, Denver,CO
1967-1971 University of Colorado, Boulder,CO – Bachelor of Science, Engineering
1971-1975 University of Colorado Medical Center, Denver, CO – Doctor of Medicine (M.D.)
1975-1976 Michael Reese Hospital, Chicago, IL – Internship Pediatrics
1976-1979 University of CO Medical Center, Denver, CO – Residency training in Ophthalmology
1978-1979 Chief Resident University of CO Medical Center Department of Ophthalmology
Private Practice Denver 1979-Present
1980 American Board of Ophthalmology Board Certified
Professional Affiliations
American Academy of Ophthalmology
American Society of Cataract & Refractive Surgeons
The Fine Art of Vision Care