Performing Cataract Surgery


Cataract Surgery Answers​
Cataract surgery is the most common surgery performed in the U.S. today.  It is performed on an out-patient basis and can offer significant improvements to vision.  In cataract surgery, the clouded lens of your eye is replaced with a plastic lens, an intraocular lens (IOL).  Dr. Levinson has performed over 6,000 Cataract Surgeries.
Click title to read details…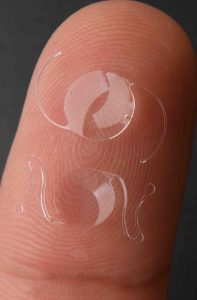 What Our Patients
are Saying
Google Maps Reviews – 4.8 out of 5 Stars
Mouse over or touch to Stop
Dr. Levinson did my Cataract surgery. I am loving my sight. I have worn glass from 18 months old to now. I can wake up and see. I don't have to get my glasses. I can drive at night. This is a game changer in my life. Thank you Dr. Levinson and your team. You all took such great care of me.
If I could give them more stars, I would. Dr. Levinson and his team made my recent PRK procedure so easy and the results are amazing!!! My family has been seeing them for years and have always had the best experiences. Highly recommend!!
I had Dr. Levinson perform PRK surgery on me two weeks ago. The whole experience has been amazing. The office staff was terrific to work with and Dr. Levinson is not only a great doctor but has a great attitude and made the whole experience and extremely pleasant one. I highly recommend him.
I've been a patient of Dr. Levinsons for 25 years now. I SUDDENLY developed cataracts several months ago. Quickly and painlessly removed...and from the moment I removed the eye patch after surgery, my vision was better than I ever remember it being. With my experience, I wouldn't see anyone else.
I had cataract surgery by Dr Levinson and my wife had PRK / Lasik procedure. Both went flawlessly. Best part of using Dr Levinson is his wonderful staff. Each and every person we dealt with was professional, attentive, caring and pleasant. I cannot thank them enough for making the entire process of my cataract surgery and my wife's PRK /Lasik easy and stress free.
The Fine Art of Vision Care